LAS®
Decurler & Moisturizer
The LAS® (Liquid Application System) is a unique hydrophilic roll coater, decurler and moisturizer that applies a pre-metered liquid film to the web. It can apply media from water to high solids ­pigment coatings onto high grammage boxboard to lightweight tissue.
---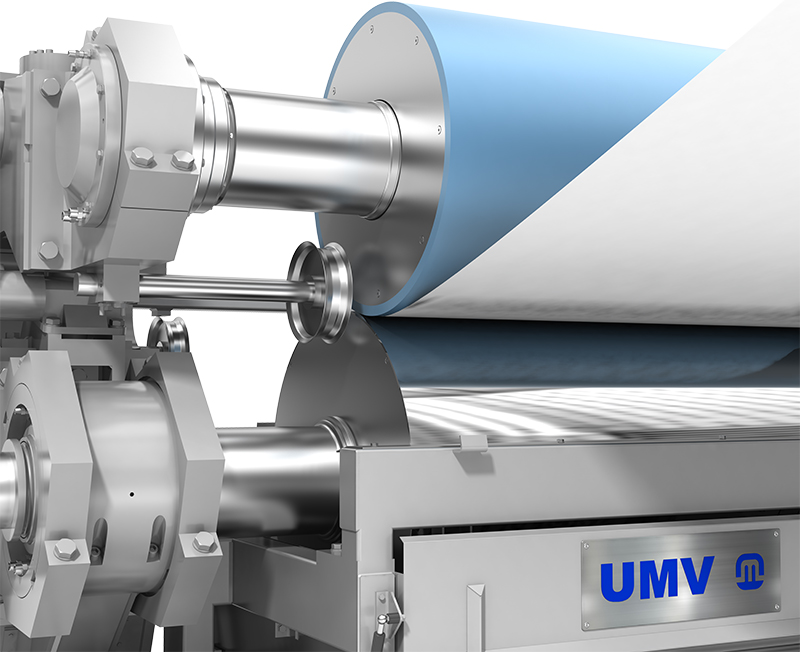 Flow Dynamic
The LAS® Moisturizer and Decurler is a well-proven technology with more than 200 installations in the Paper-, Board- and Converting Industries worldwide.
The primary application is moisturizing linked to converting and decurling of single-sided coated paper and board. It can also be utilized for surface sizing and pigmenting.
Layout
The LAS® can be installed in horizontal, angled and vertical design for the optimal layout. Because of the low maintenance and ­monitoring requirements, it can be installed in positions with limited access. Basement or upper floor is often used.
3-roll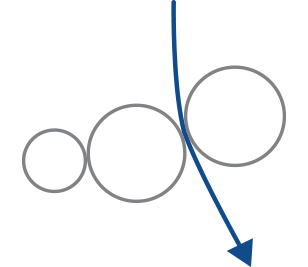 3-roll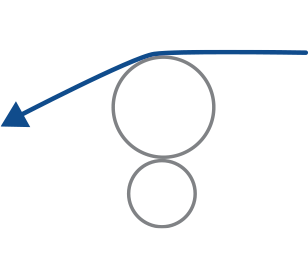 2-roll
---
The LAS® Operating Window is Now Available to Speeds Well Above 2 000 m/min
---
Functionality
The applicator roll brings the water/liquid from the pan to the metering nip. The ­hydrophilic transfer roll meters the media to the web, with or against the web ­direction. The transferred amount of coating/media is controlled by the speed of the hydrophilic roll, that is, increased velocity results in an increased applied amount.