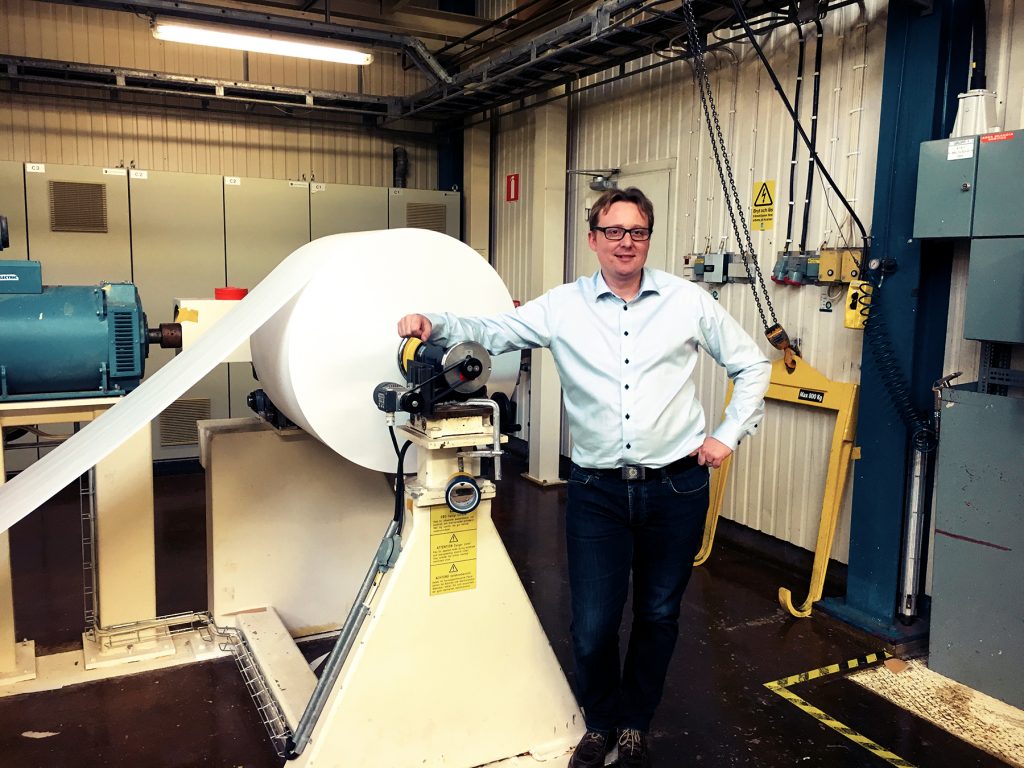 Welcome Daniel
Warm welcome to Daniel Axelsson, who starts working with us at UMV Coating Systems AB. Daniel will take the Purchasing Manager role and also some project management tasks. Daniel has a background with the consulting company ÅF, where he worked as project manager and engineer for 4 years. During these four years, UMV hired Daniel as a consultant for project management and engineering. Before ÅF, he worked as project engineer at Nektab, a company that engineers transmission lines, Megtec in Åmål as a project & product manager where they made roll changers (flying splicers), mainly for the printing industry but also for the paper and board industry.
It was not a difficult choice to say Yes to UMV, because I've worked as a consultant here for about 4 years. It is an incredible atmosphere here among all the colleagues, and add the huge knowledge that so many have here. Along with that there is the state-of-the-art products INVO® Tip and INVO® Coater and the latest collaboration with Packaging Greenhouse (paper- and board testing). It feels like a top technology center for pulp and paper. I´m really looking forward to be a part of this team for real, if I may say so!
Daniel lives in the neighboring town, Åmål, and in his spare time he is the coach for a youth team in hockey and love to sails on the Lake Vänern.
Once again Daniel, welcome!