Announcements – UMV Continues to Sharpen it´s Customer Focus
Vice President Customer Solutions, Mr. Per Emilsson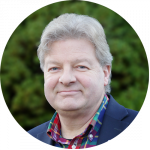 From January 1:st 2016, Mr. Per Emilsson is appointed Vice President Customer Solutions and leader of the cross functional Customer Solutions Team (CST) of UMV.
The basic approach for UMV, in order to deliver world class customer satisfaction, is to define the true needs of our customers.
This has of course to be done in close dialogue with the customers and starts with a contact between the customers and Mr. Emilsson.
Mr. Emilsson's know how within coating and sizing and the CST resources will assure that the customers get world class advice, before deciding the best solution.
Sales Director, Mr. Daniel Ragnarsson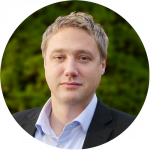 Also from January 1:st 2016, Mr. Daniel Ragnarsson is appointed Sales Director of UMV. Mr. Ragnarsson has more than 10 years of industry experience before joining UMV.
Since then he has successfully been performing both technical and commercial key roles within UMV for a decade.
Mr. Ragnarsson will manage the UMV sales team, distributors and agents. Both Mr. Emilsson and Mr. Ragnarsson report directly to the President of UMV, Mr. Ronnie Andersson.
As a customer you will find a very strong commitment from UMV to service you continuously within coating and sizing systems. We will be there for you with know-how & design, troubleshooting, consumables, wear parts, spare parts, machinery and coating sections.